I  asked my dear friend Stephanie from Hugs Kisses and Snot, to be here today to share about an incredible experience with her involvement in Listen To Your Mother.  Friends, if you haven't heard about this amazing mission, you simply must read and take part in such a powerful campaign to champion mothers across the nation in cities everywhere!  I am truly inspired by the idea behind it all, and all the friends I know that stepped up to that podium and shared their story.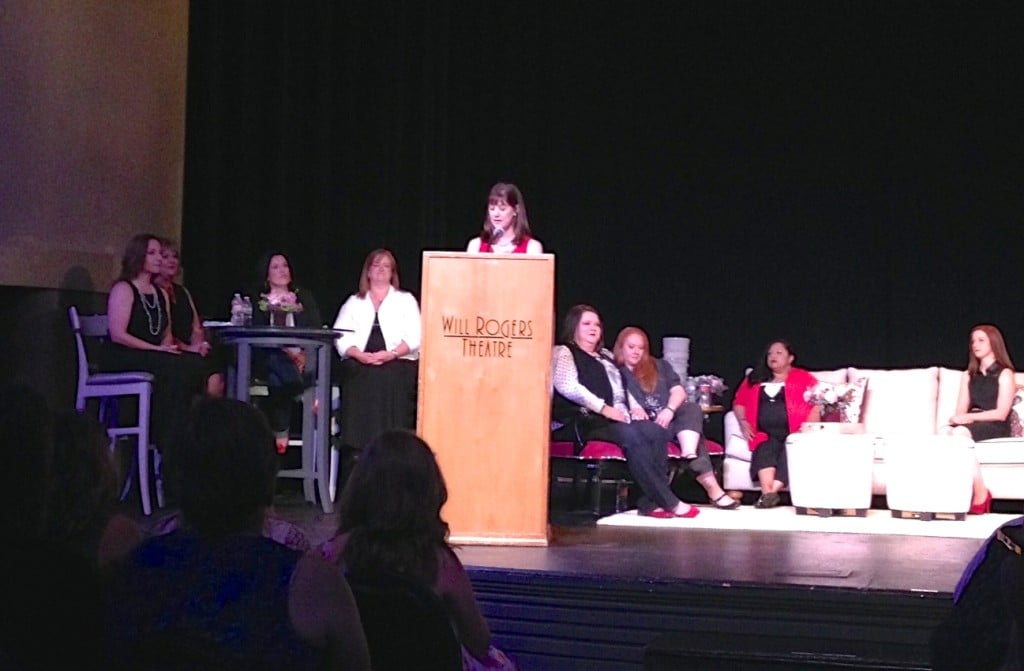 We all have stories about motherhood written on our hearts.  Happy stories, sad ones, painful ones, joyful ones.  They are all important and help define who we are.
Imagine writing that story down and then getting up in front of an audience of 300 and reading it out loud.  Imagine the affirmation you feel when 300 people cheer for your story, rush up to hug you after and strangers tell you how amazing your story is.
Imagine being in an audience and listening to 14 unique stories about motherhood.  You may not know the person but their stories about adoption, death, birth, cancer, being a mom, appreciating your mom, the love of a grandmother; hits home and you laugh and cry and nod and whisper yes, me too.
That is just a tiny taste of what Listen To Your Mother is like.  Listen To Your Mother is an incredible movement celebrating mothers and the stories of motherhood that we all carry in our hearts.  It started in 2010 is just one city and in just 4 years it has grown to 32 cities.
I was able to tell my story last weekend in Oklahoma City.  An experience that I am only now beginning to understand how incredibly special and honored it is to have been a part of.  Still not exactly sure what Listen To Your Mother is?  Check out my interview with one of the LTYM OKC show's producers.
By now you should be thinking to yourself…I need to see this show!  I need to take my sister and my mom to this show!  I need to be in next year's show!  Thankfully you still have time to see a show.  Mother's Day weekend is the grand finale of the 3 weekend run.  14 more cities have yet to tell their stories; Austin, Boulder, Denver, Little Rock, Madison, North Jersey, NW Indiana, Portland, Providence, St. Louise, Raleigh-Durham, Sacramento, Spokane, Twin Cities.  Please please please find a show new you and check it out.  I promise you, you will not regret it.  Go to the Listen To Your Mother site to find out where these shows are playing and how to get tickets.
Stephanie Clinton is a SAHM to two boys ages 9 and 4. She loves their hugs and kisses but does not love wiping their snotty noses. In her past life she has been a Gymboree teacher, an activity director at a retirement home, a business manager and a celebrity sighter. She likes to think of herself as a pretty decent cook, artistic, crafty and sort of okay with a sewing machine. She is a free lance writer and contributor to Metro Family Magazine. Stephanie and her husband have been married for 13 years. The first 7 years of their marriage was spent having fun in Los Angeles but they knew it was time to come home to Oklahoma after their first son was born. In her free time (if there ever is any) she can be found reading, volunteering in her community, singing, avoiding housework but most of all blogging about her stay-at-home adventures. Visit her at www.hugskissesandsnot.com